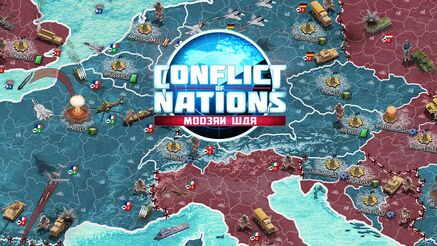 Welcome to Conflict of Nations!
Edit
Welcome to Conflict of Nations: Modern War. Conflict of Nations is a free-to-play real-time strategy war game based in modern times. The game features over 100 units and allows players to play as one of many global and regional superpowers. Players fight against each other and against AI opponents to dominate the planet.
Countries Edit
Latest activity
Edit
Photos and videos are a great way to add visuals to your wiki. Find videos about your topic by exploring Fandom's Video Library.
Ad blocker interference detected!
Wikia is a free-to-use site that makes money from advertising. We have a modified experience for viewers using ad blockers

Wikia is not accessible if you've made further modifications. Remove the custom ad blocker rule(s) and the page will load as expected.